On this page, please select the IELTS practice tests that you wish to buy. You can choose either ACADEMIC IELTS practice tests or GENERAL TRAINING IELTS practice tests. After selecting, you will be able to choose on the next page whether you wish to buy Package 1, Package 2 or Combo Package option. In our IELTS practice tests you will receive:
* full question papers with listening, reading, writing and speaking questions
* answer sheets for the listening and reading sections
* mp3 recordings for all the listening tests
* full tapescripts of the listening recordings with answers underlined
* reading answer help – explanation for all the answers to reading questions
* model example writing essays for the writing questions
* example recordings of students doing the speaking questions as it would be in the exam
* examiner reports on the speaking examples
* all of the above will be delivered to your email via download link instantly, straight after payment
* our practice tests are up to date with IELTS Standards 2021
All in all, we believe our Academic IELTS practice tests and General Training IELTS practice tests give you the best preparation for the IELTS test.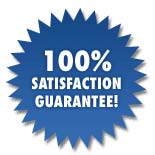 There is no risk involved in your purchase – we guarantee your complete satisfaction, or your money back. If you aren't 100% happy with any aspect of our tests, please contact us within 60 days of purchase to receive an instant and full refund.